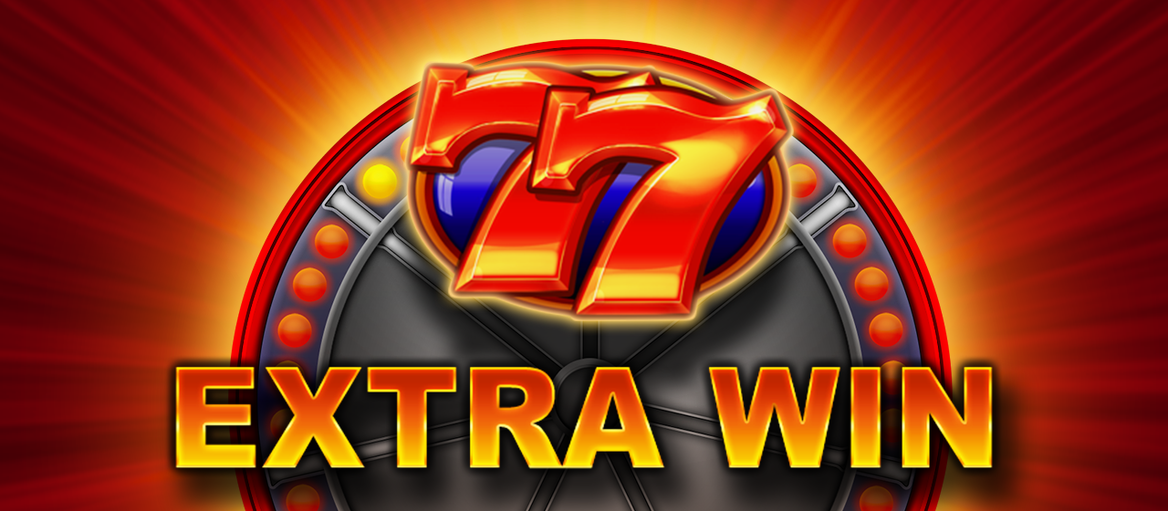 Extra Win™
Hot fruit action with wheel of fortune.
Full pictures launch the Wheel of Fortune feature. The popular ExtraWin Wheel of Fortune with 6x win.
Play
Game description
.
Extra Win™ is a 3-reel 3-row video slot with full screen wins, Extra Win Feature and 5 fixed paylines. Wins pay from the left.
The top prize is an Extra Win Feature with 6x full screen wins.
.
Extra Win Feature
Full screen starts 1 spin of Wheel of Fortune with up to 6x win
Win segments add the full screen price and give 1 more spin
2xWin segment adds double the full screen price and gives 1 more spin
Each Win or 2xWin segment won becomes an end segment
End segments end the feature
Winning strategy
Try to get a full screen as quickly as possible to start the wheel of fortune. In the wheel of fortune, you must land on the dots, but be careful - avoid the red end segments. They will end the feature immediately.
If you manage to hit all 5 dot segments, the full screen win pays 6x at the start of the feature.
.
Secret tip: the higher the bet, the higher the full-screen win, the higher the Wheel of Fortune pays 6 times.
FAQ
Are there Big Wins?
This is definitely possible. Make sure you get the best possible Wheel of Fortune result with high stakes.
Play
Specification
Payline type
left to right
Specs
88.60%, 90.34%, 91.17%, 92.01%, 93.46%, 93.52%, 94.02%,
Supported platforms
Mobile, Desktop
Recommended browsers
Chrome, Firefox, Edge, Explorer, Safari, Opera
Supported OS
Android, iOS, Linux, macOS, Windows
Languages
UZ, LT, EL, FI, NO, JA, PT, ES, UK, FR, RO, RU, PL, TR, SV, NL, DE, EN